Hp Print And Scan Doctor For Windows
HP Scan and Print Doctor is HP support software to solve problems that arise on the printer, when turning on or scanning the printer, it may be an obstacle related to the installation process of the device. There may also be problems trying to scan or print files and documents. HP print and scan doctors can help deal with problems, utilities, missing drivers, drivers require updates and scan your device to detect and fix problems that occur on the printer (drivers, scanners or other not installed or detected).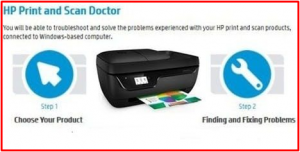 Below is the download link for operating systems: Windows 10 32-bit, Windows 10 64-bit, Windows 8.1 32-bit, Windows 8.1 64-bit, Windows 8 32-bit, Windows 8 64-bit, Windows 7 32-bit, Windows 7 64-bit, Windows Vista 32-bit, Windows Vista 64-bit, Windows XP 32-bit , Windows XP 64-bit.
Download HP Print and Scan Doctor

How to Troubleshoot Offline Printers Using HP Print and Scan Doctor
When you're done download, run HPPSdr.exe on your computer
After HP Print and Scan Doctor opens, select it and click Start
Then select your printer
When the screen displays the printer update enabler, select Yes and continue
If the screen displays to make your printer the default printer, select Yes and continue
Follow the instructions until the process is complete
Hp Print and Scan Doctor Features
Diagnostic service on your printer to work smoothly
Hp Print and Scan Doctor provides information on your printer's network connection
Provide ink cartridge and toner information
Troubleshoot and troubleshoot firewall
Hp Print and Scan Doctor is a very efficient tool to solve and detect your printer problems